ABOUT US
MAVERICK DOWNHOLE TECHNOLOGIES
Maverick's mission is to act as the preferred supply partner of downhole tools to the world's most important service companies.

The Company blends together a heritage of over 60 years of experience in industrial technology, precision machining, and energy services with local, focused and specialized knowledge of downhole tools that leads to exceptional performance in the field.

SCOPE OF SERVICES
Reliable Tool Supply

Inventory Stocking Agreements

Supply Chain Management
EXCELLENCE IN EXECUTION
​
With a focus on State-of-the-Art, Patented Plug & Perf tools, Innovative Multi-Zone Frac Liners, Ball Drop Pumping, Coiled-Tubing.
100% U.S.-manufactured Standard Downhole Completions are all API Q`1 and API 11D1 and ISO 9001:2015 rated.
MORE THAN 130 DIFFERENT PRODUCTS AVAILABLE IN ALL SIZES:
​​
Hydraulic Packers

Mechanical Packers

Bridge Plugs

Cement Retainers

Acid Wash Tools

Anchors

Service Tools
​
EXCELLENCE IN SUPPLY-CHAIN
Maverick's highly skilled customer-support staff will assure your procurement and engineering teams of rapid-response, timely deliveries, and satisfaction guaranteed.

As Canada's Largest Stocking Distributor, Maverick is committed to supplying the best quality equipment, at market competitive prices and with a depth of inventory that allows us to help these Service Company clients across the Western Canada Basin and the region. All of these products are Certified ISO 9001:2015 and higher, and 100% Made in Canada and/or Made in USA.
If your company is looking for quality, reliability, and attractive pricing, contact Maverick.
CERTIFIED TURNKEY MANUFACTURING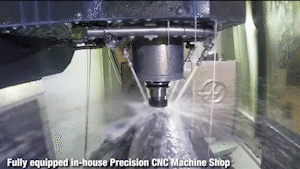 PRODUCTS
TECH SHEETS AND CATALOGS
PROJECT
OUR TOOLS HAVE PROUDLY BEEN USED BY
CONTACT US
MAVERICK DOWNHOLE TECHNOLOGIES
CANADA
5744-67 Ave NW
Edmonton, AB
T6B 3P8​
Phone: +1-587-402-6783
MEXICO
Parque Logístico Industrial Tabasco (PLIT)
San Remo, Mz. 2, Lt. 1, Bodega 2
CP. 86287. Villahermosa
Tabasco, México
Phone: +52-993-317-0005
© 2020 MAVERICK DOWNHOLE TECHNOLOGIES